Man City have completed the signing of Portuguese International Ruben Dias from Benfica.
As Nicolas Otamendi travels in the opposite direction, the Portugal centre-back signs a six-year deal with Citizens until 2026.
He is the third signing of the summer, following in the footsteps of Ferran Torres and Nathan Ake.
The 23-year-old centre-back has agreed a six-year deal with Man City and joins for an undisclosed fee.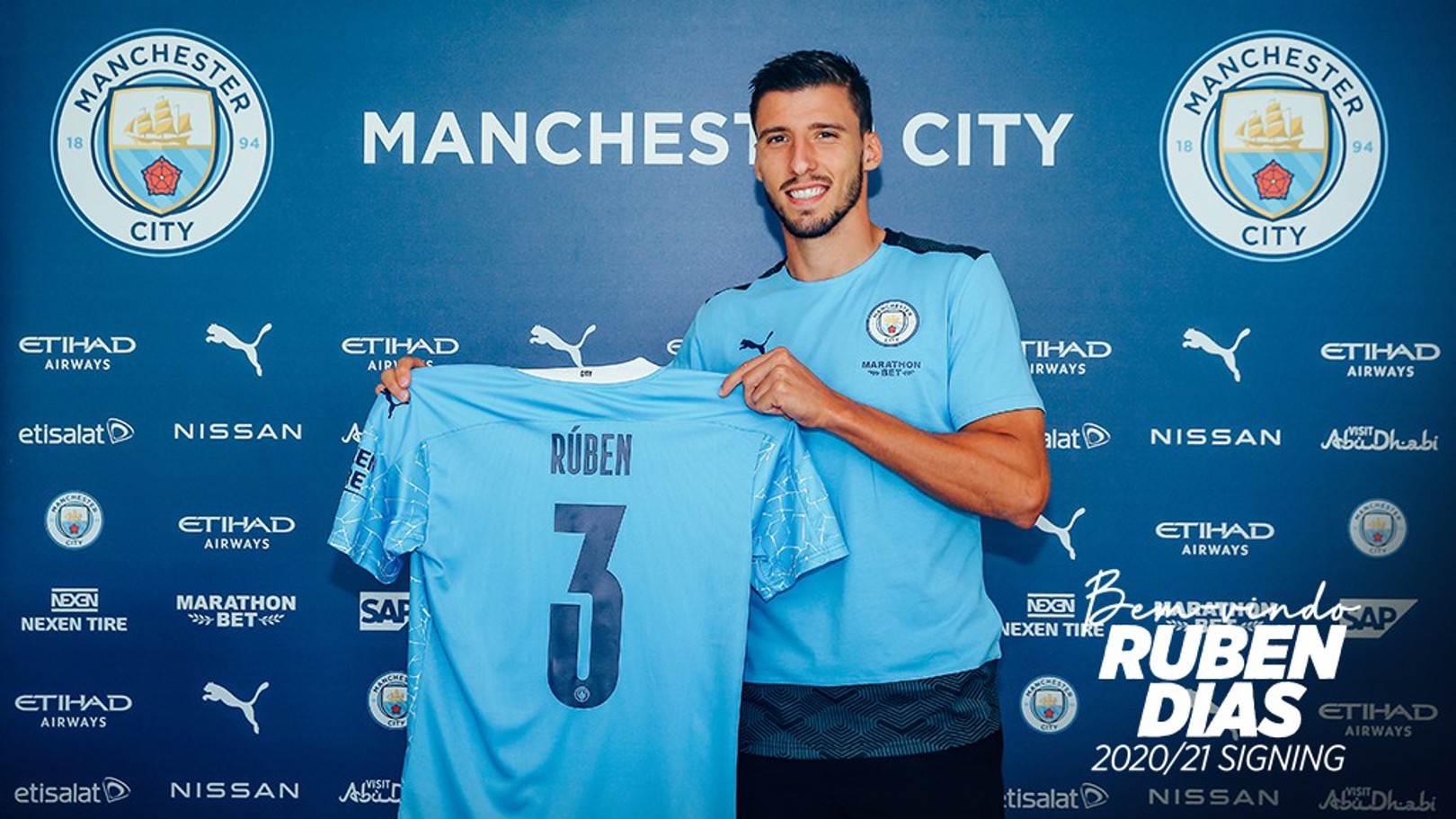 Dias is a product of the youth academy of Benfica and has been a first-team regular for the last three seasons, helping them to win the 2018/19 Primeira Liga championship.
For the Lisbon giants, Dias has made over 100 appearances in three seasons. In 2018/19, he earned a league title and was capped by Portugal 19 times.
"To have the opportunity to join a club like Manchester City is a fantastic opportunity for me and one I couldn't turn down," he said the club's official website.
"I believe I can improve here, at a club whose ambitions match my own and I will give everything to be successful and win titles."
"He is another talented addition to the squad and someone who is only going to get better working under Pep."
If you like the article, share it with your friends by clicking the icon appearing on the left sidebar.
Subscribe to us by clicking on the Subscribe Button below for getting instant updates about your favourite club.
Ad Space