Chelsea has signed their New Primary GoalKeeper Rennes goalkeeper Edouard Mendy on a five-year deal.
Edouard Mendy 28-year-old is not the first goalkeeper from Rennes to make a move for Chelsea. In 2004, Petr Cech also followed that direction, so what do you think?
Will this be a great signing for Chelsea and Can he be the next Petr Cech?
After joining from Reims in 2019, the Senegal international, 28, made 25 league appearances for the Ligue 1 team.
He helped Rennes qualify for the Champions League for the first time last season, with the French club finishing third in Ligue 1.
He completed his medical on Tuesday, with manager Frank Lampard having said he wants to increase competition with club-record signing Kepa Arrizabalaga, who cost £71m.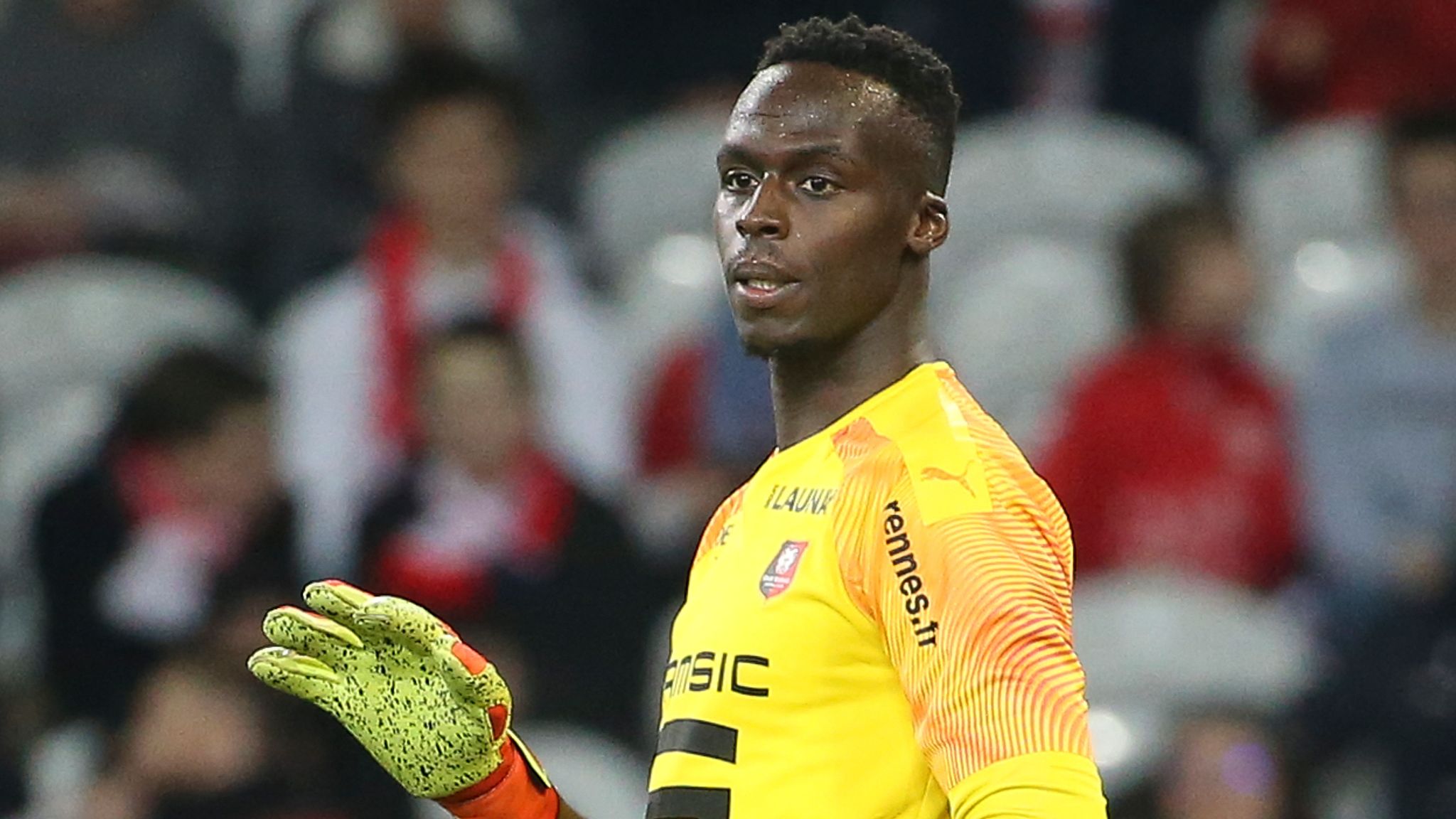 Edouard Mendy arrives following a season of real success with Rennes, he is ambitious for more, and we welcome him to Chelsea.
"I'm so excited to be joining Chelsea," Mendy said.
"It's a dream for me to be a part of this exciting squad."
Frank Lampard 's eighth signing of the transfer window is Mendy, who has eight international caps.
Mendy's save percentage was 76.3% and he conceded a goal every 114 minutes. Kepa's save percentage was 53.5%, conceding a goal every 63 minutes.
Hence, its not a doubt that Edouard Mendy will be a star at Chelsea.
Chelsea has put in all money and resources to sign new 8 players and will it pay him?
If you like the article, share it with your friends by clicking the icon appearing on the left sidebar.
Subscribe to us by clicking on the Subscribe Button below for getting instant updates about your favourite club.
Ad Space